*Clean, Scrub and Polish*
Ideal for Lino/Vinyl/Terrazzo and Wooden Floors
Free Next Day Delivery

(UK Mainland)
12 months manufacturer's warranty.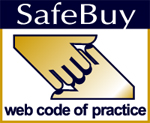 Floor polishing machines are designed to polish a wide range of your hard floor types including Lino/ Vinyl/ Terrazzo and Wooden Floors.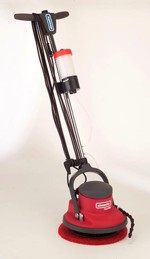 Waxing and polishing not only helps improve the general appearance of your floor, but also protects against cracking, moisture and dirt damage - your waxed and polished floors stay clean longer too.
These dual-purpose machines combine both scrubber and polisher, allowing you to scrub the floor and polish with the same machine when required.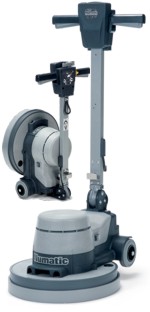 A full range of machines designed to scrub the widest range of floors. In cases where polishing is not required these slower speed scrubbing machines will do a thorough job of every day scrubbing or stripping off old polish in preparation for re-sealing.
Automates the task of floor cleaning. These machines put down the clean water, scrub the floor and vacuum it dry, all in a single pass.
Available in a range of sizes for cleaning small areas to large concourses, in a choice of 240volt, 110 volt, or battery operated.
RGK can also provide you with a first class on-site repair service at highly competitive prices for most types of scrubber/driers.
---
Contact RGK sales by email or telephone 01506 847999 for friendly, knowledgeable and FREE expert advice.
---
Full Range of Accessories for Numatic UK and Karcher UK Polishers, Scrubbers, Scrubber/Polisher, Scrubber/Driers and the Turbolava 2000 floor cleaning machine.
A range of high quality floor polish, scrubbing and buffing pads at LOW, LOW, PRICES.
These polishing, scrubbing and buffing pads are manufactured in the UK using the latest resin systems and ultra modern equipment, producing a superior product for maximum cleaning and polishing efficiency.
Consistent dimensions and quality helps floor polishing, scrubbing and buffing cleaning machinery run smoothly and wobble free.
The abrasive medium penetrates evenly so the pad works equally well throughout its long life. The Rando-lay construction makes de-lamination impossible.
A range of floorcare chemicals for stripping, maintaining and sealing all types of flooring ensuring the highest possible quality of finish durability.
---
Contact RGK sales by email or telephone 01506 847999 for friendly, knowledgeable and FREE expert advice.
---
Also in the RGK Floor Care range:
An excellent all rounder, the Numatic UK Woodmaster for the preparation and restoration of wood floors and the ongoing maintenance thereafter. The preparation, restoration and maintenance of wood floors is fully justified by the end result - that lustrous finish and depth of colour. The Woodmaster is at the heart of any wood care programme.